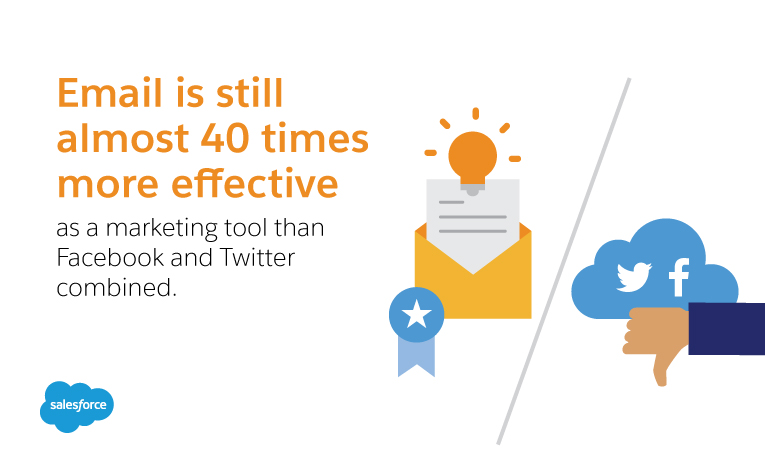 Hi there,
We all know how efficient email marketing is in the digital marketing world nowadays. With each email subscriber, we receive tremendous valuable data. The data provides us with more insights about our potential customers. However, do we really know what to do with the data obtained through the email marketing channel? How to convert them to lead in our customer journey?
Below are the tables of data clues along with actions which we should respond accordingly when dealing with email data. The tables are extracted from the lesson Power Your Marketing with Email and First-Party Data on the Salesforce Trailhead learning platform. It is an excellent platform that I am currently learning about marketing automation. I merely want to mark down this vital information for my personal use and for anyone who is practicing email marketing.
Utilize valuable data to leverage a better experience for our subscribers:
| Data Clue | Action |
| --- | --- |
| When are most subscribers opening your emails? | Adjust the time you send your emails to when most of your subscribers open them. |
| Which call to action (CTA) was most effective? | Use the CTA that drives results, testing different words, button sizes, and button colors every few months. |
| Which words in the subject line drive opens? | To improve open rates, find ways to use the words that resonate most with your subscribers. |
| Which emails drive the highest click-through rates? | If one email is performing really well, use that as a template and take elements from it to test in other sends. |
| Which images or links are customers clicking? | This data is extremely powerful. You can use it to find out what your subscribers are most interested in. You also can use it to start adding to the subscriber profiles so you can include targeted content in your next email. |
Historical data to increase the open rate:
Look beyond email data, we might also have customers' historical data which will significantly assist us to customize higher open-rate of the emails we are sending.
| Data Clue | Action |
| --- | --- |
| What have customers purchased before? | Use this data to segment your audience and to categorize your subscribers by product interest. |
| What information have customers downloaded from your site? | Use service or product-interest data to create special offers or to segment your audience based on category of interest. |
| When was their last appointment or purchase? | Use this data to reminded customers of annual purchases or appointments, or even for something that needs to happen more often, like renewing a subscription or scheduling an oil change. |