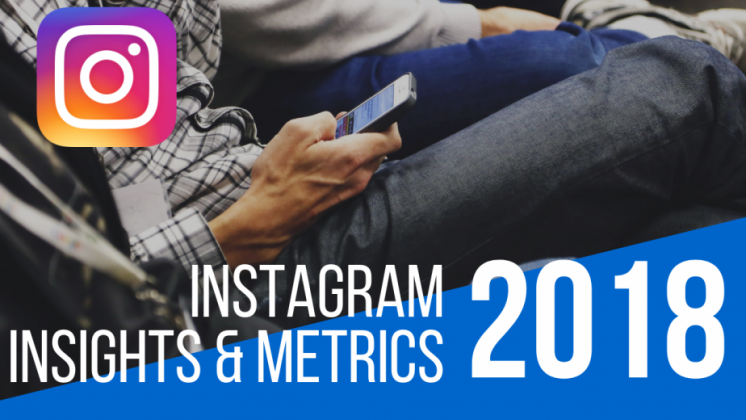 As said earlier on the previous post with the topic of personal branding on social media, I use my Instagram Insights to see how data can help me grow followers and becoming more influential on this channel.
Let's find out together!
There are two broad metrics to measure on Instagram: individual post metrics and account metrics. Within the scope of this post, I will only focus on account metrics.
Here are important Instagram metrics that I often track with my Instagram account over time (e.g. 7th October -13th October):
1. Interactions
include "profile visits" and "website clicks"
Profile visits: how my people view my profile (204 times)
Website clicks: the number of times that people click the link mentioned on my profile (2 times), which is this personal website anniepham.fi in this case
As can be seen from the Interactions metric, I see that I have high interaction on Wednesday, Thursday, Friday, and Saturday. Perhaps I should do something to increase the interaction at the beginning of the week as well, for example, be more active on Instagram during those days.
2. Impressions:
How many times my posts have been seen (725 times). If you are using Instagram Ads, this metric reveals how many times your ads appeared on users' screens.
3. Reach:
The number of unique user accounts that have seen any of my Instagram posts (315 unique Instagram users)
4. Followers:
How many followers I've gained or lost over the past week. One thing we should take into account that the number of Instagram followers will fluctuate a lot because of the fake accounts, bot followers, etc.
Age range: mainly my followers belong to the age group 25-34 and 18-24. This metric is not so important for me because my product (which is my hobby) doesn't target any specific age group as my customers. However, the age range metric is essential. It helps a company track whether the suitability of their posts on the Instagram channel and their ads target the right customers.
In addition, I believe this age group from 18-24 (31%) and 25-34 (30%) are also the dominant age group of global Instagram users (source: Statista.com, January 2018). Thus, if a company's products don't target this age group as their potential customers, the company should consider the effectiveness for allocating marketing resources on this channel.
Gender: followers by gender
I was surprised to see this insight because I always thought that women users are dominated on Instagram. My insight showed that 54% of my followers are men, and 46% are women.
I also checked the distribution of Instagram users worldwide by age and gender from Statista.com. In fact, in the active age group (18-24 & 25-34), male users are higher than female users on Instagram (17% vs. 15% on both age group) as illustrated in the below chart:
Followers – hours: the average times that my followers are on Instagram on a typical day. My followers are most active in the afternoon and evening, from 12 pm-9 pm (or even 12 am)
Followers – days: The days of the week when my followers are most active. As can be seen, my followers are most active on Thursday, Saturday, and Sunday.
The insights from metric 6 & 7 recommend the optimal time to post on my Instagram, which will give the higher possibility of followers' reach and engagement. These metrics are particularly important to run advertisements to maximize the ROI.
P.S. Besides these hard numbers, keep in mind that consistency, high-quality posts, and our spent time engaging with the app are still the best way to grow followers on Instagram.